Outlook IMAP Issue Sending Reported Error Code 0x80040119
Email sending reported error code 0x80040119. The message cannot be saved to your IMAP email account sent items folder because Outlook is offline or the e-mail server doesn't allow items to be saved to the sent items folder.
Solutions For Outlook  IMAP Reported Error Code 0x80040119:
Reason: This error code 0x80040119 occurs due to the change in settings  in mail configuration.
The below steps will help to resolve this issue. However it is required to fix the Mail configuration conflicts issue to see that this do not occur in future.
Imagine if the settings get revert back all the time, we cannot go manually to fix the same to send or receive each time.
Check for the deleted email programs previously. If there is any traces of the settings could conflict this Email program.
Try to correct fix the settings for the email account by checking the ISP provided information.
Make sure to find if there are any pending updates on the program.
Try the steps provided below and check if that helps to resolve:
Right click on the IMAP 'Inbox' folder present in the Outlook navigation pane.
Click on 'IMAP Folders'.
Uncheck the option 'When displaying hierarchy in Outlook, show only subscribed folders.'
Click on 'OK' and close the window.
Once done check if the emails are getting synchronized into Outlook.
When all the emails are received, you may recheck the option 'When displaying hierarchy in Outlook, show only subscribed folders.'
In addition, also set the 'Root folder' path to 'Inbox'.
To do so go to FILE – Account Settings – Account Settings – Email (tab) – Change – More Settings – Advanced (tab). Under 'Folders – Root folder path:' > Enter: Inbox.
Still need help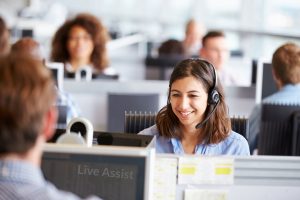 Chat with our Technical Experts. We are ready to give you further help and support.